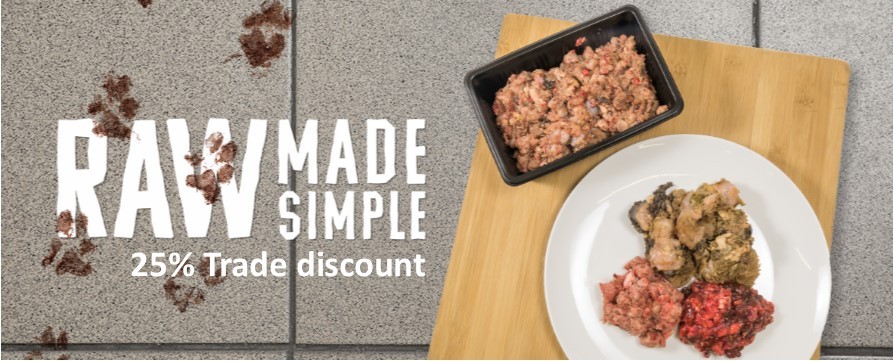 Give your customers a taste of the best raw dog food available.
You can be one of our retailers for your local area.
Order today and get your stock withing 48 hours.
Contact us today with details of your local shop and we can offer you a trade discount voucher of up to 30% off our web shop prices.
Simply order items that are currently in stock and enter the trade discount code in the check out.  We will ship your item within 2 business days free of charge.
Give us a no risk try with only a £50 first order with 25% off
A 25% Trade discount is available to retail shops with a local outlet on orders between £200 and £300 in a single transaction.
Get a massive 30% off orders over £300
Goods must be paid for prior to dispatch. 
2 great ranges of products available
The trade discount scheme applies to our ready frozen meals air dried treats.  Bones are not currently included in the scheme.